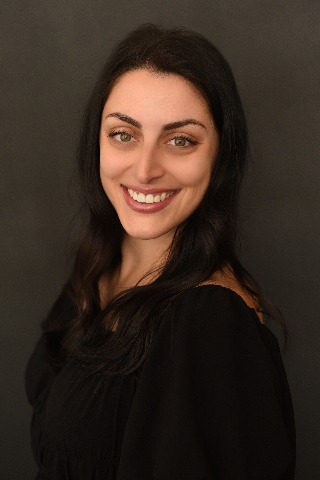 Before a career in real estate, I held a large marketing role at a public corporation. When my company was acquired, I made the decision to combine my expert marketing skills and my passion for home improvement projects and interior design and become an agent.

As a lifelong Pittsburgh native, I have very strong ties to my city and the surrounding communities. Born and raised and now currently living in Beaver County has too, allowed me a hometown advantage to fully know the local communities and help buyers find the right neighborhood to suit their needs. It also gives me an edge to help sellers strategically price their homes and capitalize on the current market. And coming from a marketing background, the opportunities are endless when marketing a client's home.

I understand that buying or selling a home is one of the biggest decisions people make in life, and I don't take that lightly. And the reasons people buy and sell alone, from personal relationships to physical surroundings, are going to undoubtedly make the experience an emotional one. But my career isn't in real estate – it's in people – and it is my promise that no matter the situation, I will have your back every step of the way.

Whether you're looking to buy a special place to call your own or looking to sell a home when you're ready for the next chapter in your life, please do not hesitate to give me a call. I would love the opportunity to be of service to you.

Experience

- Full-time Realtor
- Beaver County Association of Realtors
- PA Association of Realtors
- National Association of Realtors
- Local expertise, lifelong resident of Beaver County, in-depth knowledge of local communities and neighborhoods
- Expanded experience in leasing
- Advertising and marketing specialist
- Vast network of local expert professionals
- Interior Design and Staging

Education

Bachelor's Degree – Duquesne University, Public Relations/Advertising/Broadcast Journalism
Master's Degree – Duquesne University, Multimedia Management
Real Estate Licensing - Penn State University

Skills

- Client FIRST
- Seasoned saleswoman
- Strong communication and listening skills
- Expert negotiator
- First class customer service
- Extremely organized and detail oriented
- Flexible and accommodating
- Loyal, focused, and committed

Give Backs

Something I am very big on is philanthropy and I truly enjoy giving back. So I created a program called "Closing for a Cause" in which I am committed to donating a portion of every closing to a charity of my client's choice. For me, there is no better way to honor a new home.

I also find that time is just as valuable as a dollar, if not more. I volunteer on the weekends at the Beaver County Humane Society and for different opportunities through my church. I also enjoy running 5Ks, as I find it a fun way to support many local charities.

Aside from Real Estate and volunteer work, I enjoy spending time with family and friends, horseback riding, crafting of any kind, and hanging out with my super cute Cavapoo, Derby.
Certifications
Preferred Masters Accreditation
Contact Maura